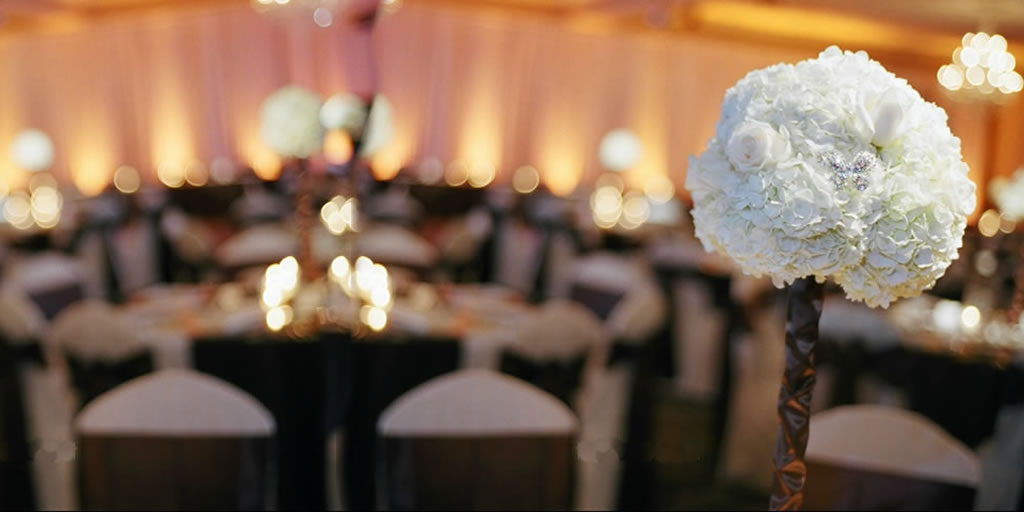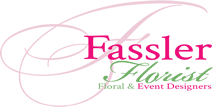 We look forward to bringing your wedding vision
to life. Our fine staff of experienced designers will work
with you to ensure each detail is exactly what you
have in mind. We specialize in weddings and
have worked with brides of all budgets and styles,
with designs to complete your perfect day!


Get Estimate
What is it that inspires you?  Is it the scent of a particular flower?  The wallpaper in your living room, the color of a sorbet, the vintage silk hankerchief you bought at a flea market?  The things that inspire you do so because they evoke certain feelings.  Our goal is to take what inspires you and infuse it, whether directly or indirectly, into your event.
The entire planning process is about designing a personal look…something custom created with details that reflect your distinctive style.  When designing an event, look to how you live.  Event design is architecture…it's home décor…it's fashion…whether couture, modern, classic, vintage, minimalist.  It is about what you want to do and what you want your guests to feel so don't be shy with your ideas!
At Fassler Florist & Event Designs we focus on the art of floral design…with attention to quality and detail, we combine colors, shapes, textures, patterns and innovative containers to make your event truly memorable.  But keep in mind that event décor is not just about flowers…it is about creating an atmosphere.  We are here to advise on layout, custom lighting, specialty linens, furniture and props that will give your party ambiance and character.
Every event paints a picture, evokes an emotion, tells a story…we are here to co-create a customized, personal party that truly reflects YOU!  Whether it's a wedding, baby shower or an intimate dinner party with friends, our goal is to take your vision and make it more captivating than you even imagined.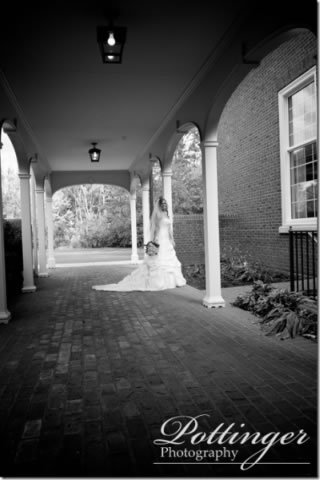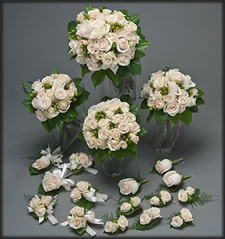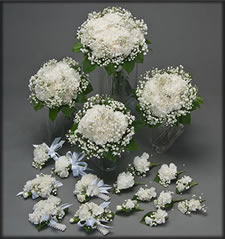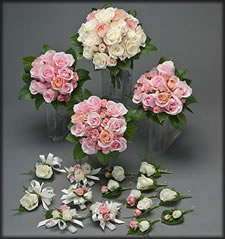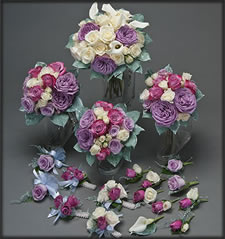 1-2 Attendants
Bridal Bouquet
Bouquets for Attendants
6 Corsages
7 Boutonnieres
1 Toss Bouquet
Bonus Vase Arrangement
3-5 Attendants
Bridal Bouquet
Bouquets for Attendants
6 Corsages
9 Boutonnieres
1 Toss Bouquet
2 Bonus Vase Arrangement
6-8 Attendants
Bridal Bouquet
Bouquets for Attendants
8 Corsages
14 Boutonnieres
1 Toss Bouquet
2 Bonus Vase Arrangement
Attendants
1
2
3
4
5
6
7
8
Sweet & Simple
$299
$379
$399
$459
$479
$499
$559
$629
Classic Charm
$499
$579
$599
$679
$779
$799
$899
$999
Grand Romance
$629
$699
$749
$899
$1049
$1199
$1349
$1499
Grand Romance
$749
$879
$899
$1049
$1199
$1299
$1449
$1599
Love, Scot & Krist
July 17, 2009
Love, Kevin & Claire Johnson
May 30, 09
Photos by Mark Tiderman
Love Derek & Anna Lee
March 29, 2008
Thanks again,
Terri Cantrell
Laura & Brad Herald
May 25, 2009
Karen Lind
Rachel Lind and Miles Miller wedding
June 20, 09
Elaine (Tuazon) & Jeffrey Milton
Greg & Becky Truesdell
June 6, 09
Tina & Danny
October 30, 08